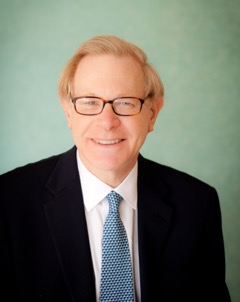 STEVEN S. ROLFE, M.D.
Dr. Rolfe, Founder and Managing Principal of Rolfe Advisory, has dedicated his career to understanding human behavior, motivation and conflict management. His expertise enables him to help clients reflect on their priorities and behaviors, leading to improved productivity and effectiveness. He has advised executives at all levels of organizations to develop the psychological acumen necessary to lead, strategize, and negotiate on behalf of their company successfully. To his clients, Dr. Rolfe is a trusted confidante, initiating practical conversations on the dynamics and challenges of leadership and other aspects of corporate life.
CONSULTING WORK
Dr. Rolfe has served as Principal of the Boswell Group LLC since 2004. He advises CEO's, corporate directors and other senior business leaders on psychological and interpersonal aspects of management and leadership. He has worked with investment professionals; equity, derivative and bond traders; entrepreneurs; venture capitalists; corporate attorneys and leaders of nonprofit institutions. His clientele represents a wide range of fields, including finance, real estate, law, entertainment, medicine, engineering and pharmaceuticals. A current focus has been working in the health care sector – coaching physicians and executives in health care organizations, pharmaceutical companies and medical start-ups. Dr. Rolfe has been a Senior Associate with the Kets de Vries Institute (KDVI), an international management consultancy based in Paris, London, Asia and the Americas. In his work with KDVI and INSEAD, Dr. Rolfe has participated in coaching the Fellows of the World Economic Forum, and has served as a group executive coach for NGO's with INSEAD's Global Leadership Center (IGLC). Since 2011, he has served as an Executive Coach in the McNulty Leadership Program at Wharton at the University of Pennsylvania.
CORPORATE & HEALTHCARE EXPERIENCE
Prior to his consulting work, Dr. Rolfe's corporate administrative experience in the health care sector spanned 20 years. He has served as the Medical Director for a range of clinical services in for-profit and not-for-profit settings, including First Hospital Corporation (now ValueOptions, Inc.), Universal Health Services, the Psychoanalytic Center of Philadelphia's Adult Psychotherapy Program and Division of Consultation and Evaluation Services, the Preteen Program at the Horsham Clinic in Ambler, PA and the Children's Program at Friends Hospital in Philadelphia. In these capacities, Dr. Rolfe developed and directed psychiatric in-hospital and day-treatment facilities. He has lead and supervised multidisciplinary teams, often in the context of considerable downsizing of resources.
EDUCATION & FORMAL TRAINING
A Philadelphia-area native, Dr. Rolfe received his B.A. in Comparative Literature from the University of Pennsylvania and his M.D. from Tufts University School of Medicine. He completed Adult Psychiatry training at Tufts University Affiliated Hospitals, and a Child Psychiatry Fellowship at McLean Hospital in Belmont, Massachusetts. He was Clinical Instructor in Psychiatry at the Harvard Medical School. He completed psychoanalytic training at the Psychoanalytic Center of Philadelphia, where he is currently a faculty member. In 2009 he earned his Certificate in Family Business Advising from The Family Firm Institute, and has pursued his interest in developing and working with family councils and owners as they consider transition and succession planning.
MEMBERSHIPS
Dr. Rolfe is a member of the Psychoanalytic Center of Philadelphia and the American Psychoanalytic Association, where he serves as Co-Chair of the Comittee on Organizational and Corporate Consultation. He is a member of the American Medical Association, XPX Exit Planning Exchange, Attorneys for Family-Held Enterprises, the Family Firm Institute, and is a former member of the Board of Trustees of the Rosenbach Museum and Library in Philadelphia.