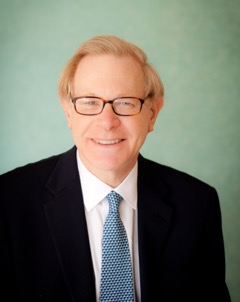 Steven S. Rolfe, M.D., Managing Principal
Conflicted management teams, corporate culture clashes, uncertain succession planning and unresolved personnel conflicts result in incalculable loss to businesses. Through the unique relationships I build with my clients, I help address what are often the main drivers of organizational and business decisions: a leader's core emotional concerns. By engaging CEO's, their boards and executive teams in practical and actionable conversations, I work to develop their psychological acumen as they lead, strategize and negotiate on behalf of their company.
As a trained physician, psychiatrist and psychoanalyst with experience in the business world, my goal is to provide problem solving strategies and insights not ordinarily obtained through other consulting methodologies. My experience allows me to understand and bring to light significant sources of conflict that operate powerfully and counterproductively beneath the surface.
"Steve Rolfe has been, in effect, a partner in my business for 4-5 years as we have gone through the growing pains of nearly tripling the size of the business and adding 150 employees. I get solid and practical leadership counsel from Steve that I can't get from board members or my executive direct reports. Perhaps as importantly, his probing from a base of knowledge about our business has helped me make better decisions on a number of key business situations because I've been able to look at those situations from different angles otherwise not available to me. I trust and enjoy our relationship enough that I'm 100% comfortable sending members of my executive management committee to meet with Steve on occasion to foster better communication and teamwork."
–ANDY WEBER, CEO, FARM JOURNAL MEDIA
The failure of many family businesses to transition successfully to the next generation is legendary. What is often unappreciated, however, is that barriers to exit and effective exit planning frequently have emotional underpinnings. As a consultant to family owned businesses, I know that an owner's powerful emotions often play a significant role in the decision to sell, not to sell, or to transition a business.
read more
How a company handles illness in its CEO is a complicated business and a neglected subject, both in the business literature and in the boardroom. Waiting until a crisis hits and having to make decisions in a highly charged, emotional atmosphere is obviously far from ideal—and yet that's exactly what generally happens.
read more